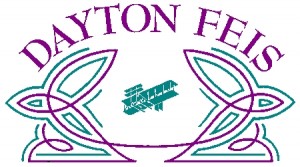 The 2023 Dayton Area Feis
April 29 at Hobart Arena in Troy, Ohio
Hotel Accommodations:
A block of rooms has been reserved at the Fairfield by Marriott Dayton-Troy for 119 USD per night from April 28 to April 30. Last day to reserve a room is March 31, 2023. Book your group rate for Dayton Feis
It is anticipated that feis registration will open in early February through Quickfeis.
We have 8 of 10 judges confirmed for the feis: 
Michael Patrick Gallagher
Michael Dillon
JJ Hester
Tara Reid
Eilis McKenna
Annie Hurley
John Jennings
Donna Means-King   
Musicians:
Jimmy Butke
Owen Schaffer
Marty Kilroy
Sandy Jones